PERSONAL DETAILS
On logging onto the e:Vision web interface the user will probably be greeted with a page that displays their personal details.  Such a screen is shown below.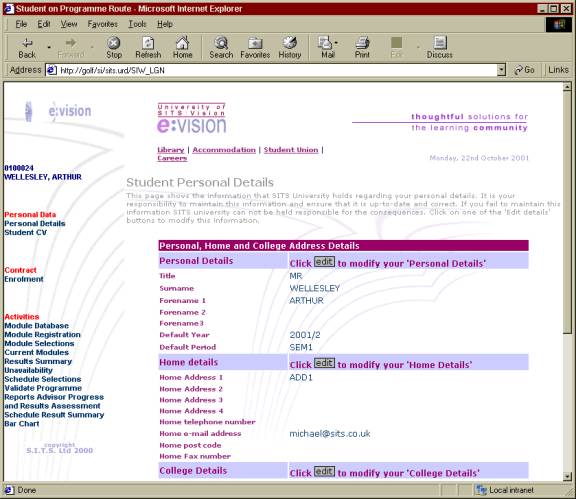 It is important that these details are correct and up to date and therefore should be checked regularly.  Any changes made in e:Vision will be transferred to the institutions records concerning the user.
To amend the data simply click on the relevant field and enter the new information.  When this has been done click on of the on-screen save buttons.